The Club 100 Online Order Form
File updated: 28-Jan-2018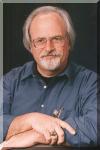 NOTICE Club 100 Online Order Has been suspended for now!
This order form *may* be reinstated at some point.
Most everything offered by Club 100 is listed here. For a full description of these items go to the Catalog feature. If you do not see what you want, ask -- I shipped a several boxes of stuff from Rick's warehouse to San Diego. As always your support and goodwill are greatly appreciated. -Ken-

SECURE CREDIT CARD ORDERS This is a simple form that sends your order to my email box by way of secure server at Lizard Hill Hosting, our host provider. Upon receipt, I delete the email from the server and process the order. This is the same system Rick used for over 20 years, and none of his customers ever had a problem with an emailed credit card order. However, if you are concerned, see "OPTIONS" at the end of this page.

Yes. You may purchase Club 100 products via PAYPAL but not via a shopping cart. Use the Online Order Form to order your items. Simply check the Pay by Paypal or Credit Card box. I will total your order, add shipping and get back to you with Paypal Invoice. Simply pay the invoice. When you do, I will receive an email statement and complete your order.
PLEASE NOTE: If you'd like to pay with a credit card, check the box as mentioned above. I will send a Paypal Invoice which you may pay using just about any of the popular credit cards ... and, you do not need a Paypal account to be able to pay the Paypal Invoice with your credit card. Is that nifty or what?