Who, What, When, Where, Why and How
...communicating with Club 100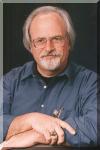 Hi, this is Rick Hanson, chief cook and bottle washer at Club 100, serving fellow Tandy/Radio Shack (TRS) Model 100, 102, 200 (Model "T") computer owners since 1983 ... that's a long time! And over all this time, I've kept it simple and personal. You may contact me by US Mail, email and phone—whatever you feel most comfortable with. If you have any questions, what-so-ever, just ask! Orders are processed as quickly as one old guy can do—usually within 24 hours.
SAFE ON-LINE ORDERING On-line orders are piped through a secure server. Why? Because customers and my merchant services demand it. But even with the the secure server, if you are concerned, then use the on-line order form to send everything but your billing information, then phone-in your billing info, or split your billing info into 2 to 5 emails. I will honestly respect your level of reality or paranoia. This is not rocket science and frankly it's a wonder any of this technology works as well as it does.
THANK YOU! I greatly appreciate your support and goodwill and will continue to do my best to maintain Club 100 for as long as I am alive. So please order with confidance. -Rick-
NOTE: Since Rick's passing, I have moved a lot of the Club100 inventory to San Diego, though not nearly everything. If you are looking for something, simply email and I can check if its here! -Ken-
When ordering by mail, please include the following information:
Your NAME
Your shipping ADDRESS (PO Boxes Okay!)
Day Time PHONE NUMBER
E-MAIL ADDRESS
ITEMS you wish to order and SPECIAL INSTRUCTIONS if required
Paypal and all credit cards via Paypal ... I send a Paypal Invoice
Check or Money Order made payable to: Ken Pettit ... NOT Just Club 100!
Packaging/Shipping Table -- Overnight service extra
Shipping Charges for USA/Canada customers (updated 08-Mar-10)

$  0 - $50 = $ 10.00
$ 50 - $99 = $ 15.00
$100 plus  = $quote

California Sales Tax: If you live in California and purchase from me, I must add a sales tax to the sub-total of the item(s) cost before shipping. That amount is .0925 times the item(s) total. If you do not live in California, ignore this paragraph.

Non-USA/Canada customers and those wanting overnight service, please contact me for shipping charges. Ken@Club100.org.

I strive to maintain product prices and charges at the levels stated in the catolog. I reserve the right to change prices and charges.
Use this address for everyting:


Ken Pettit
Club 100
18585 Caminito Pasadero #435
San Diego CA 92128
Email to Ken@Club100.org