The Club 100 Listserv
This is how all of us communicate...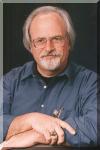 All Model "T" computer owners are considered members of Club 100 — there are no dues other than "goodwill." The goodwill, and indeed the "wealth and power" of Club 100, is vested in the unselfish sharing of knowledge and experiences between the members. The Club 100 ListServ is the major tool we use to share Model "T" computing.

A "listserv" is a slang word for a message forwarding service designed to facilitate the sharing of knowledge and experiences between Model "T" owners. Messages sent to the list-address are forwarded (a copy sent) to all the email addresses subscribed to the list at that time. Replies are also distributed to the group. Thus, a listserv facilitates on-going discussions between members subscribed to the list. The Bitchin100 Mailing List
List Archive
With thanks to John Hogerhuis
List Archive at gmane.org
Note: the following archive is out-of-date. It has the archives from before the old 30below list failed and the list moved to Bitchin100.com . It should be brought up to date soon. For recent archives, browse: here. Note that you need to be a list subscriber and log in with your email address and password to browse the GNU MailMan archives.
Following a crash of the message server and loss of the original archive at 30below.com, fellow members discussed alternatives. Thanks to Co-Sysop, John Hogerhuis jhoger@pobox.com, a collection site was set up at gmane.org. Thankfully, other fellow members kept their own archive. John incorporated those archives into the list, thus rebuilding much of what was lost. Three cheers for John and all who worked on this project.